When it comes to life insurance, the majority of women are underinsured. Many don't have coverage at all. And women need life insurance more than ever before, regardless of career choice or marital status.

Whether the primary breadwinner, a stay-at-home mom, a single parent or somewhere in between, here's what every woman should know.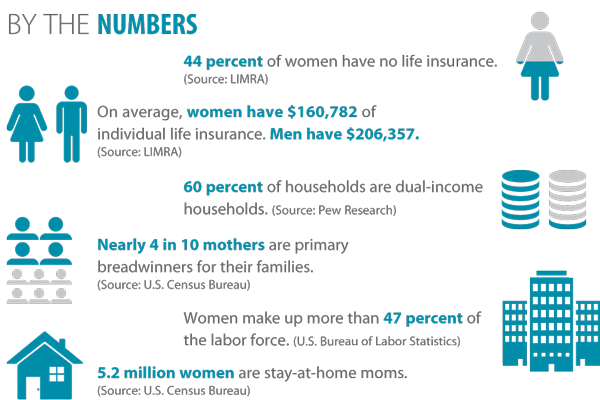 Primary breadwinner
Nearly 4 in 10 women are the primary breadwinners for their families. If you fall into this category, you need life insurance. Life insurance can help cover your family's day-to-day expenses if you die, as well as your funeral and associated costs. Down the road, your life insurance benefits could help your kids afford college or your spouse realize retirement dreams.

Secondary earner
Approximately 60 percent of American households are dual-income households.
If your income helps support your children and/or your partner, you need life insurance. Life insurance will provide financial support to your family if you die, helping them maintain their current lifestyle. Bottom line: You want to make sure your spouse, children and whoever else depends on you for financial support are well taken care of.

Single mom
Life insurance is a necessity for anyone with dependent children. As a single parent, you likely shoulder all the responsibilities of raising your family. Life insurance can provide financial security to your children if something should happen to you. And coverage is not as expensive as you may think. If you're among the two-thirds of single mothers who don't have life insurance, it's time to talk to your local Modern Woodmen representative.

Stay-at-home mom
You may think you don't need life insurance. Think again. You and the approximately 5.2 million other stay-at-home moms in the U.S. provide significant services to your families. These services are just as important to your family's well-being as work outside the home. A recent salary.com survey estimated stay-at-home mothers could charge upwards of $120,000 per year for their work.
If you died, your family would need someone to handle all the household duties you currently shoulder. Life insurance would help cover those likely substantial costs.
Single gal
If you're a single woman with no dependents, you can still benefit from life insurance – especially the permanent kind. With permanent life insurance (whole life insurance is one type), you can accumulate cash value. Borrow from this cash value for emergencies or to supplement retirement income. When you die, the proceeds can be used for final expenses or to leave a legacy as a charitable contribution.

Find the right plan for you
The type and amount of insurance you choose depends on your unique needs, family situation and budget. And speaking of budget, women's life insurance rates are typically lower than men's – all the more so if you're healthy. Talk to your local Modern Woodmen representative to better understand the options available.
Your financial representative
Meet a Modern Woodmen representative in your community and begin to explore how shared values can work for you.
---
Find a rep near you
Need help finding a representative?
If you're unable to find a Modern Woodmen representative in your community, we'd like to help.
Contact the home office
Additional products and services
Talk to a representative to see what's best for you.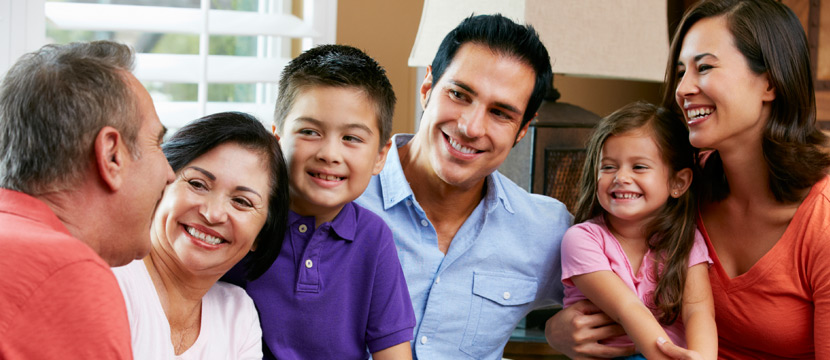 Product
Whole life insurance
Whole life insurance helps protect your loved ones, providing tax-free money when you die, not just if you die during a specified time period. You can get peace of mind, knowing that your family is protected, and you can take advantage of cash value and other living benefits to help you plan ahead – no matter what life brings.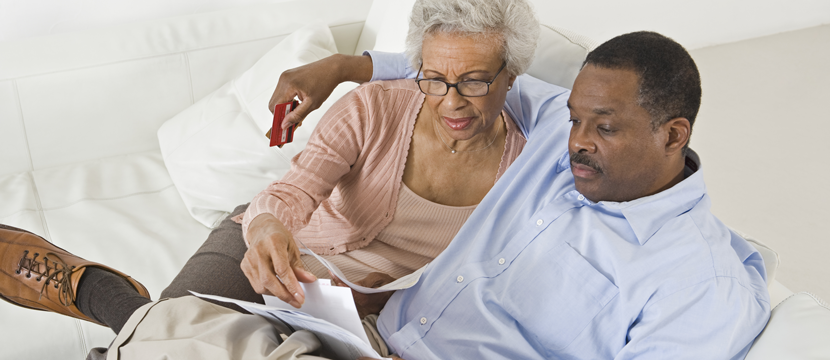 Fraternal program
Final Wishes Resources
Get your "house" in order and share your late-in-life/end-of-life wishes … or help a loved one with this important task. These guides help members plan, organize and start conversations.