Saving for retirement doesn't have to be complicated. The key is to determine how much you'll need in your retirement years. Then start saving.
Think about your future expenses, including where you plan to live, future medical expenses, hobbies and travel.

Next, think about any other possible future sources of income. Did you know the average Social Security benefit is less than $1,500 a month?* Will you have any pension payments, IRAs, 401(k), personal savings or part-time job income?
Other items to consider are those unexpected events. For example, there may be a parent or child who needs financial assistance or care. Consider costs of long-term care.
If you are already saving, keep going! An extra benefit of saving early is the power of compound interest. This means the interest earned on your contributions will also earn interest, and your retirement savings will grow more quickly over time.
If you haven't started saving, start now. Time can either work for you or against you. The longer you wait to begin saving, the more you will have to save to meet your retirement goal. Once your plan is in place, sticking to your plan and systematically putting money aside is vital.
*2019 OASDI Trustees Report
Your financial representative
Meet a Modern Woodmen representative in your community and begin to explore how shared values can work for you.
---
Find a rep near you
Need help finding a representative?
If you're unable to find a Modern Woodmen representative in your community, we'd like to help.
Contact the home office
Additional products and services
Talk to a representative to see what's best for you.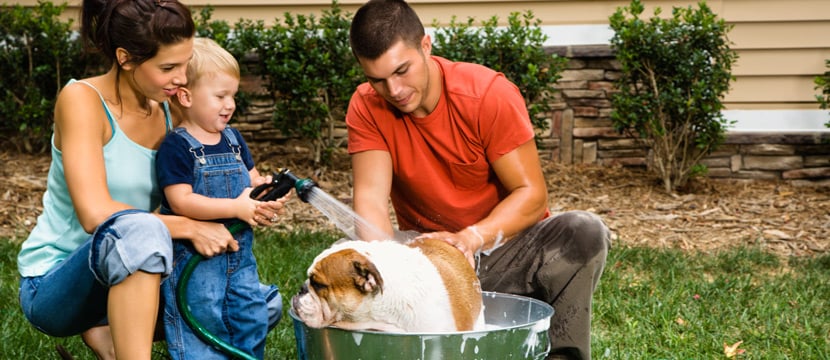 Product
​Variable annuity
If you want to choose from a broad range of investment options and are willing to accept greater market risk in exchange for a potentially greater rate of return, Modern Woodmen's Variable Annuity may be right for you. It is a flexible, tax-deferred investment vehicle that allows you to actively manage your investments and adapts to your changing needs over time. The value of a variable annuity is determined by the performance of the investment options selected. Performance is not guaranteed.