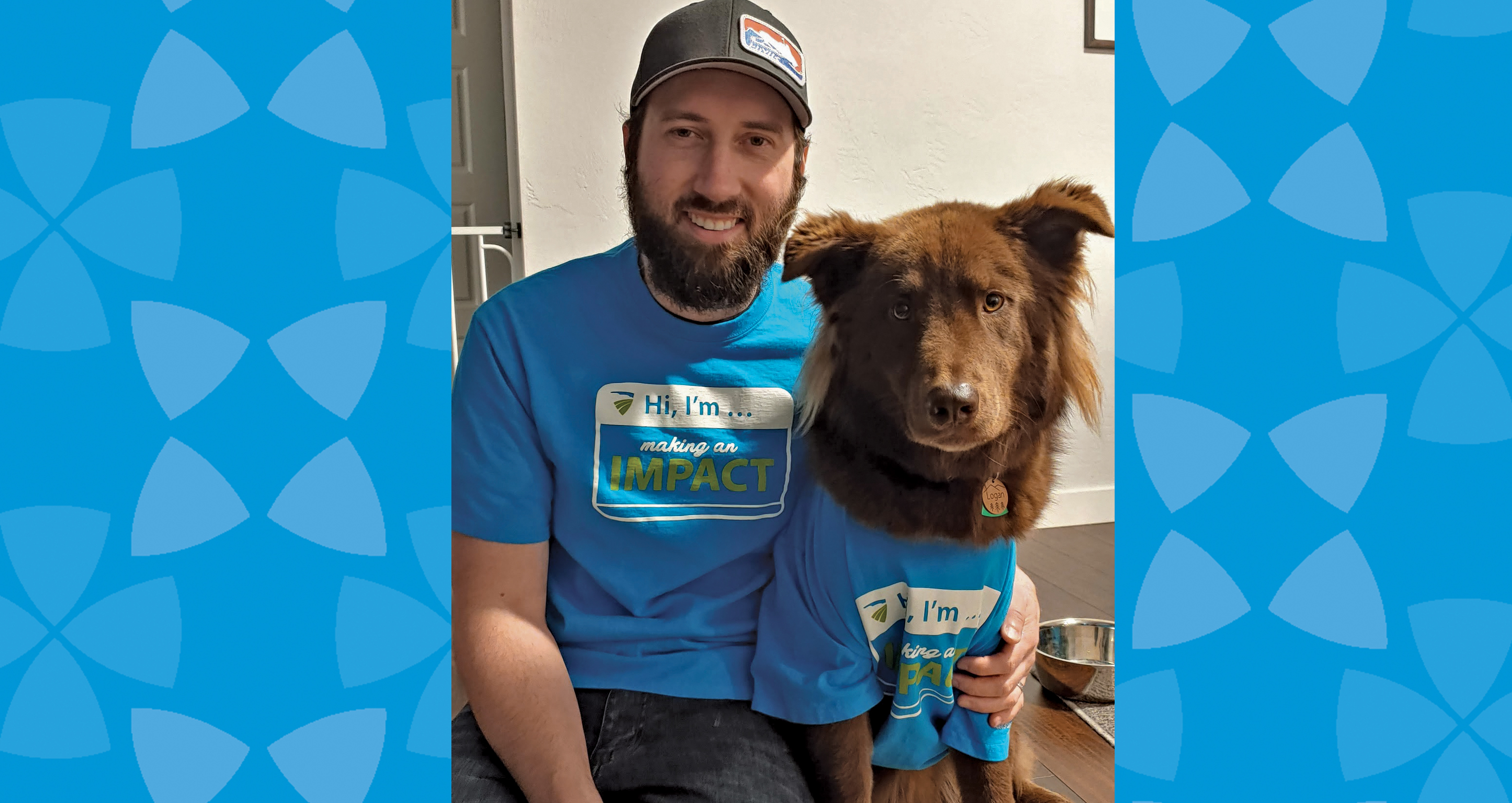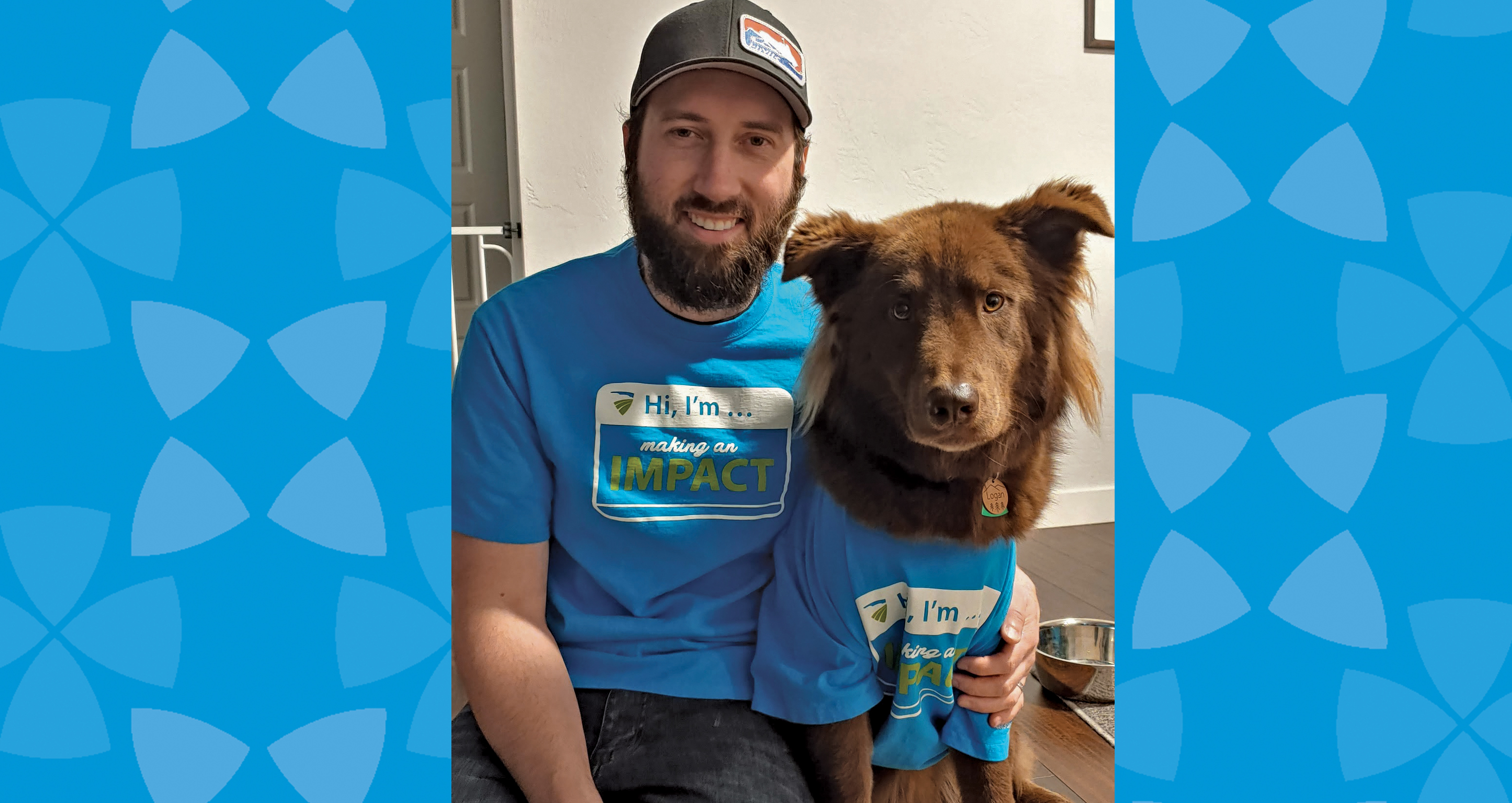 Making an impact for local pets
Member Brent Hopkins and his wife, Rachel, couldn't leave their four-legged family member out of their Do-Good crew. "Putting a shirt on Logan and then getting him to pose for a picture was a bit challenging!" says Brent. "But we had fun with it."
The member program:
Do-Good Grant®. This program allows members to support local causes with friends and family. Members can receive a prepaid bank card to purchase supplies for a volunteer project, plus other resources to make the event a success. Learn more.
The recipient:
Lucky Paws Rescue in Springfield, Oregon. The agency primarily focuses on rescuing animals from high-kill shelters. They have the future pets spayed/neutered, vaccinated and treated for parasites. The future pets are then sent to foster homes until they're adopted by someone.
The project:
Lucky Paws Rescue is a cause close to Brent Hopkins' heart. The Modern Woodmen member from Oregon, and his wife, Rachel, adopted their dog, Logan, from this local agency.
"The Do-Good Grant® was a way for us to show our support for their mission," says Brent. "Hopefully, we can become a future foster home for dogs as another way to assist. We're in the process of preparing our yard for this scenario."
A lot of Lucky Paws Rescue's work is done by volunteers, and they accept all kinds of donations. After being approved for the grant, Brent, Rachel and Logan visited a local Petco to purchase dog food, puppy pee pads, and some cat toys to donate.
The trio dropped off the donated goods at Lucky Paws Rescue – and took the chance to entertain some dogs, cats and rabbits. Brent gave an extra boost to the agency by posting and hashtagging some pictures on social media.
The Do-Good Grant® was a way for us to show our support for their mission.
Additional products and services
Talk to a representative to see what's best for you.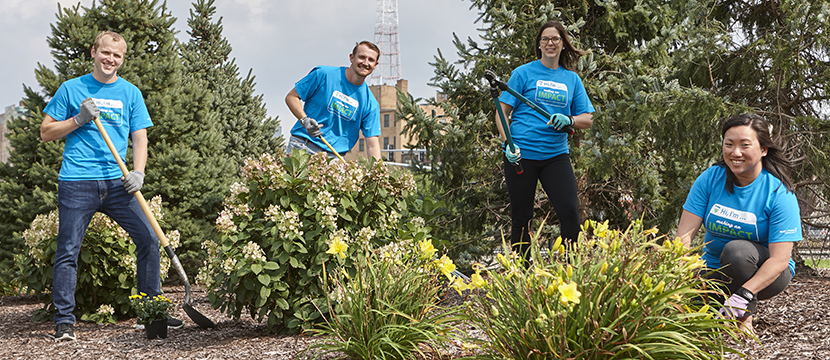 Fraternal program
Do-Good Grant®
Members can apply to receive a $200 bank card and other resources to coordinate a small-scale volunteer project with family and friends. Modern Woodmen will award up to 250 grants per year on a first-come, first-served basis.