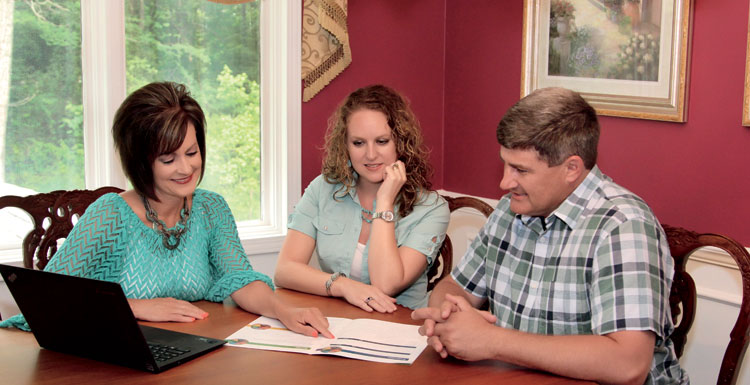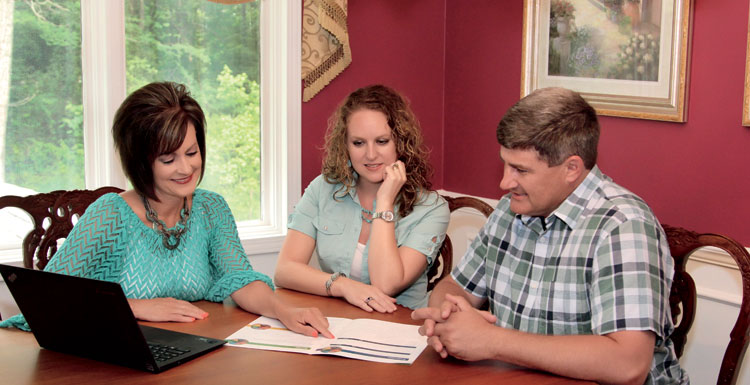 Christy's story
How much life insurance is enough?
Whatever that magical amount is, Christy Jeffreys, Detroit, Alabama, and her husband, Paul, knew they didn't have it. Sure, they had a little – enough to pay for a burial – but not enough to sustain their family if something were to happen. That concerned them. So they sat down and did some calculations.
Outstanding loans. Loss of income. The cost of raising their three children without hardship. They ran the numbers with their Modern Woodmen representative, Dannielle Roberts, and came to an amount that seemed to fit. Dannielle got everything set up, and like that, the life insurance was put in place.
End of story, right? Not quite.
Aug. 28, 2015 – the day of the crash
Christy and her two daughters were heading home after guitar practice, driving down a small gravel road. About a mile and a half from home, Christy's tires hit loose gravel. She lost control of the car, which then shot across the road and hit a grove of trees.
Christy knew she was badly hurt. Disoriented and scared, for a moment she didn't know if she would survive. And in that moment, she thought of her family.
What would happen to them if she didn't make it? Could her husband raise the kids alone with his travel-heavy job? She thought of everything she would miss: school assignments, proms, college visits, weddings.
Her fears then turned from the sentimental to the financial. How could Paul afford it by himself?
Just as quickly, her worries eased. Christy thought of the extra life insurance they had gotten and knew their family would suffer no financial hardship, no matter what happened.
"You may not think things like this come up in a moment of panic, but they do," says Christy. "They'll sneak into your head whether you want them to or not. As we made sense of the situation, that flash of relief was priceless."
You may not think things like this come up in a moment of panic, but they do.
The support didn't stop there
Christy is an elementary school teacher. A former student of hers coordinated a T-shirt sale fundraiser to help the family with medical bills. Local Modern Woodmen chapter members showed their support by purchasing T-shirts and matching money raised through Modern Woodmen's Matching Fund Program.
One of Christy's daughters needed hospital care for 21 days, putting strain on their finances. Modern Woodmen covered the family's life insurance premiums for three months through the organization's Fraternal Aid Fund. This Modern Woodmen member benefit offers financial assistance for premium payments for members who've experienced financial hardship due to a natural disaster or serious health problem. The fund helped ensure the family's much-needed life insurance protection stayed in force.
CHRISTY'S REPRESENTATIVE
Dannielle Roberts
FINANCIAL REPRESENTATIVE
Additional products and services
Talk to a representative to see what's best for you.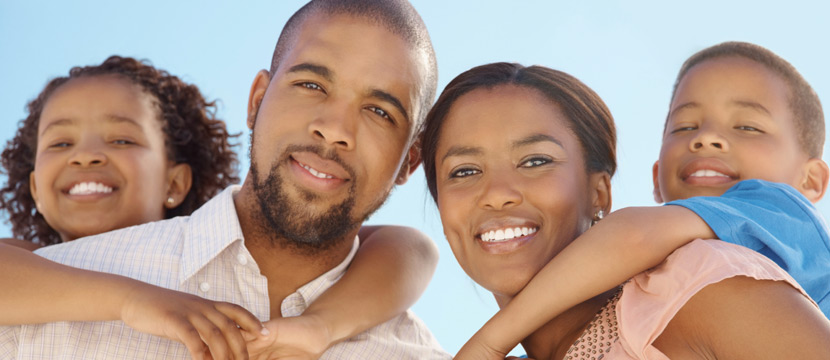 Product
Universal life insurance
Universal life insurance is a kind of permanent life insurance coverage that provides flexible protection and cash accumulation that you can adjust as your needs change.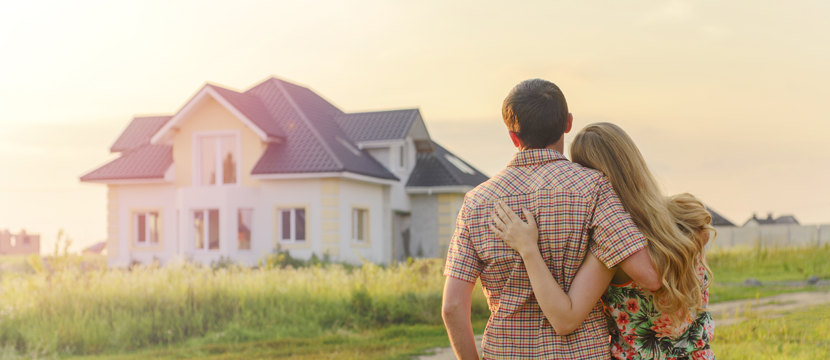 Fraternal program
Fraternal Aid Fund
Members who experience financial hardship due to disasters, such as fires, floods, storms or serious health problems, can apply for financial assistance to cover their Modern Woodmen life insurance premiums for a limited time.