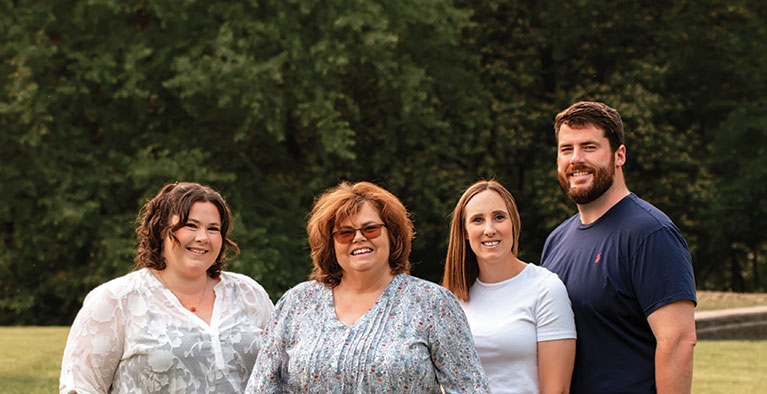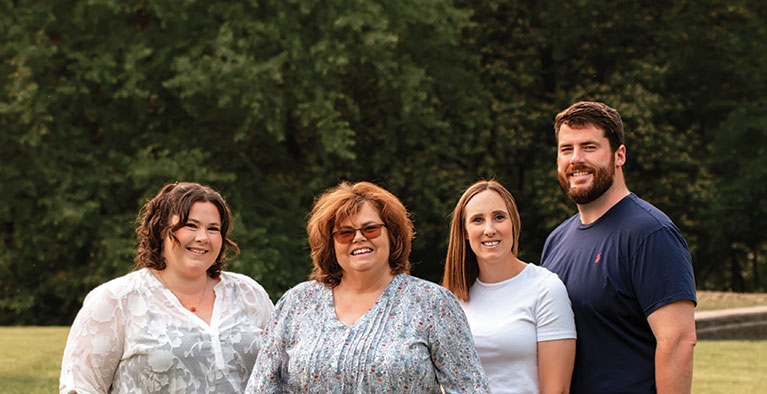 Kim's Story
Avoid credit card debt. Always wear sunscreen. Never let your car run out of gas. Don't cut your own bangs.
Life offers up lessons, and most of us learn the hard way.
Kim King knows all about hard lessons. When her husband died from an incurable brain tumor, she was unprepared – not only for his untimely death, but for the financial responsibility that came with it.
Here the Modern Woodmen member from Morton, Illinois, shares – in her own words – what this life experience taught her about money.
LESSON 1: Make plans while you still have time.
Maurice was diagnosed on Feb. 14, 2015, and the doctor gave him nine months to live. He died on Nov. 14, 2015 – nine months to the day. My husband had a hard time accepting it. He kept thinking he was going to survive, kept treating his job like he was going back. He didn't take the steps he needed to take, and he never listed me [as a beneficiary] on his pension plan. I fought to correct this legally after he died. But in the end, I lost a lot of his benefits. I would've been entitled to so much more if he'd taken the right steps.
LESSON 2: Know how much life insurance your spouse has (and where to find documentation).
I knew Maurice had life insurance through his job, and I knew how much. When I went to file the claim, the company tried to tell me he had much less – only a third of the amount Maurice had told me. I didn't know where to go looking for the policy. He just said I'd always be ok. It was straightened out eventually. I did receive the full amount of life insurance I was owed … but it was a frustrating process. It would've been so much easier if I'd known where to find the documents I needed.
LESSON 3: Find a company and financial professional you trust.
My husband's degree was in economics, so he handled our money. He knew just what to do. I depended on him too much. After he died, I invested with a company that I never felt comfortable with. Things weren't explained to me. I didn't understand what was being done with my money. I was so glad when my sister [Kerry Keating, a Modern Woodmen representative from New Hampshire] offered to help me with financial planning. "You can help me learn!" I said. I transferred my money to Modern Woodmen and got set up with life insurance and investments. Being retired, it's so important to protect the money I have.
Being retired, it's so important to protect the money I have.
LESSON 4: Start 'em young.
My son and daughter are in their early 30s, and they're both going through the planning process with Kerry. I also purchased Modern Woodmen life insurance for my two grandsons. I'm happy to be able to help set them up for the future.
The King family's representative

Kerry Keating
Financial Representative
Additional products and services
Talk to a representative to see what's best for you.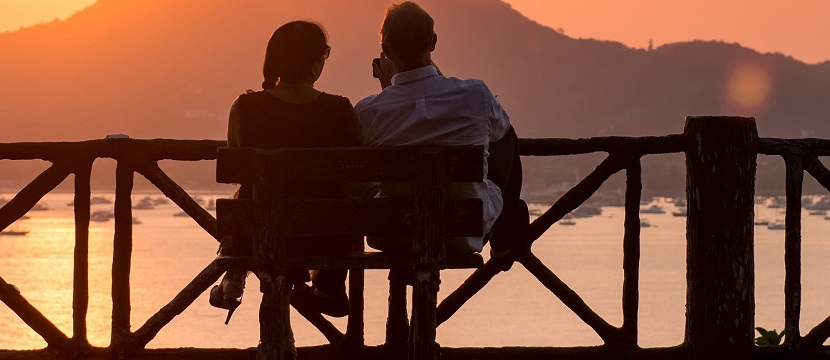 Product
Term life insurance
No one expects to have a fatal accident, get sick or die too soon, but what if? What if those who depend on your income no longer could? Term life insurance can be an affordable way to get the protection you need to keep your family, your business, and your hopes and dreams alive. With term life insurance, your beneficiaries receive income-tax free money if you die during the term period – without the delays and expense of probate.