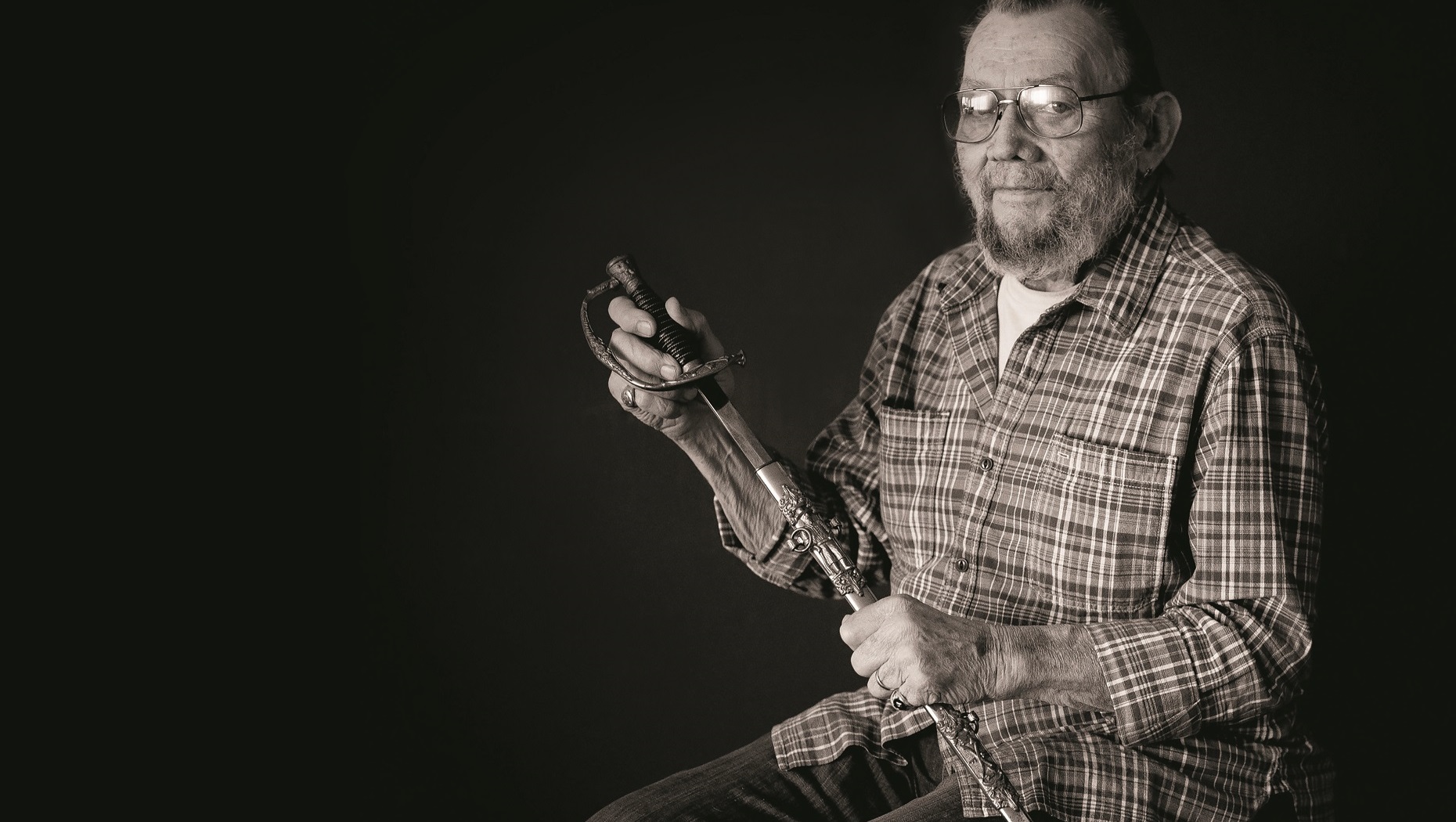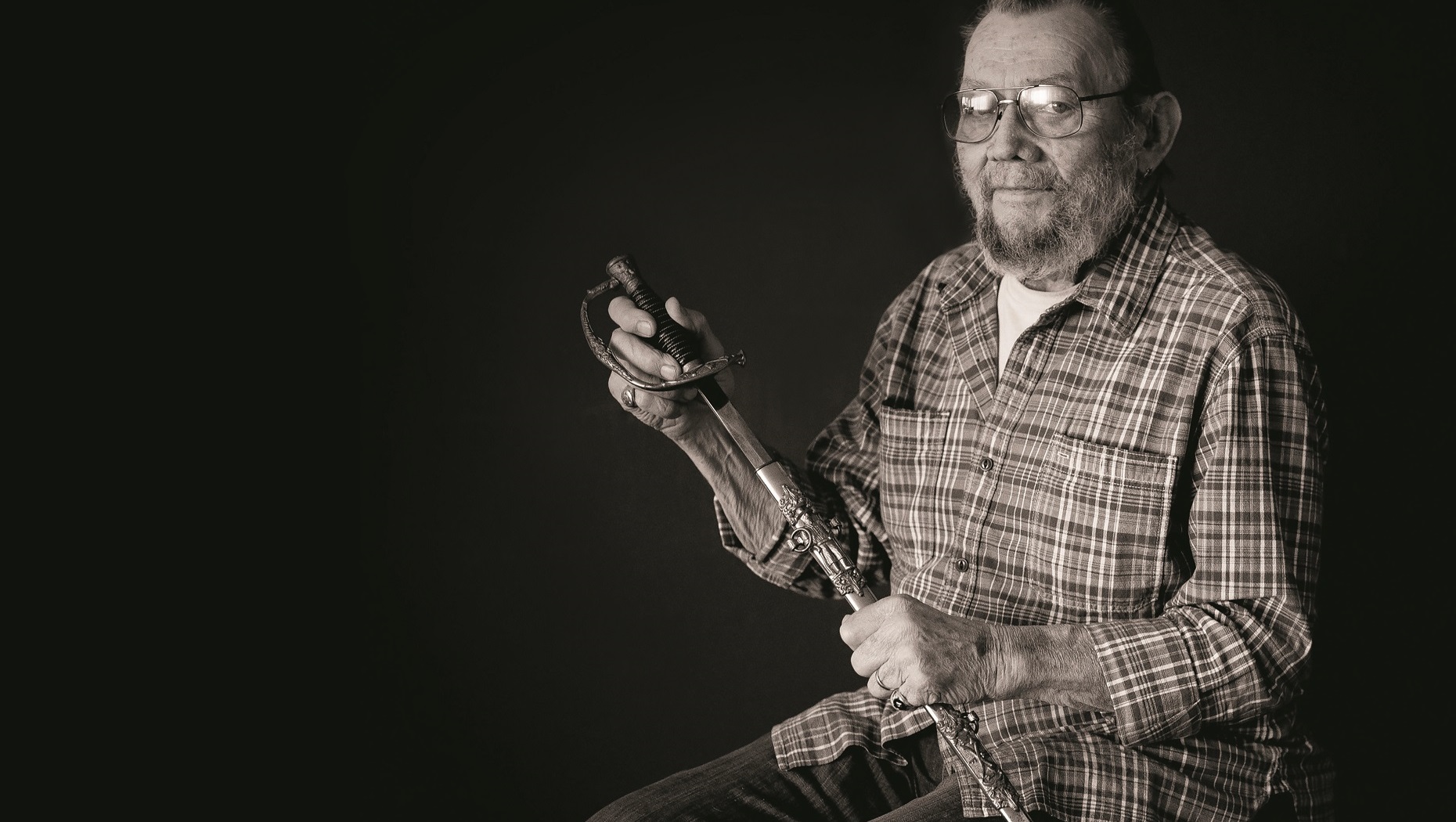 My Father Was a Forester
Bjorn Sangder became a Modern Woodmen member in the early 1900s. The life insurance he purchased provided valuable financial protection and peace of mind. But his membership offered more than that. It also made him part of a brotherhood.
Before fantasy football
Long before TV, video games or fantasy football, fraternal benefit societies like Modern Woodmen offered unique opportunities for their members to socialize and unwind. Members found camaraderie through local camp (chapter) activities. Many participated in precision drill teams.
Modern Woodmen Foresters were among the most celebrated drill teams in America. Established in 1890, Forester teams were known for their elaborate uniforms, shiny axes and meticulous drills. They performed at expositions and world fairs, promoting Modern Woodmen's growth and popularity across the country.
When Bjorn Sangder joined the Foresters, he received a uniform, an aluminum-headed ax and a saber emblazoned with the Modern Woodmen crest.
"Dad gave me the saber a long time ago," says Lawrence, Bjorn's son and a Modern Woodmen member from Seattle.
Bjorn always hung the saber in his closet in the sheath. Now his son does the same.
"I wore it once with a Halloween costume, as Prince Valiant or something," he recalls with a chuckle.
Carefully preserved photos show his father in uniform, proudly posing with his Modern Woodmen brothers.
The end of an era
Forester teams continued to thrive until 1917, when more than 58,000 Modern Woodmen members left to serve in World War I. Because of their training, many Foresters became officers.
The Foresters hung up their axes for good following the Great Depression. With little money to purchase uniforms or send teams to competitions, this colorful part of Modern Woodmen's history came to an end.
For Lawrence Sangder, that old saber continues to be a special reminder of Dad.
→ Fun fact: President Herbert Hoover honored the Foresters at the White House in 1931.
From the archives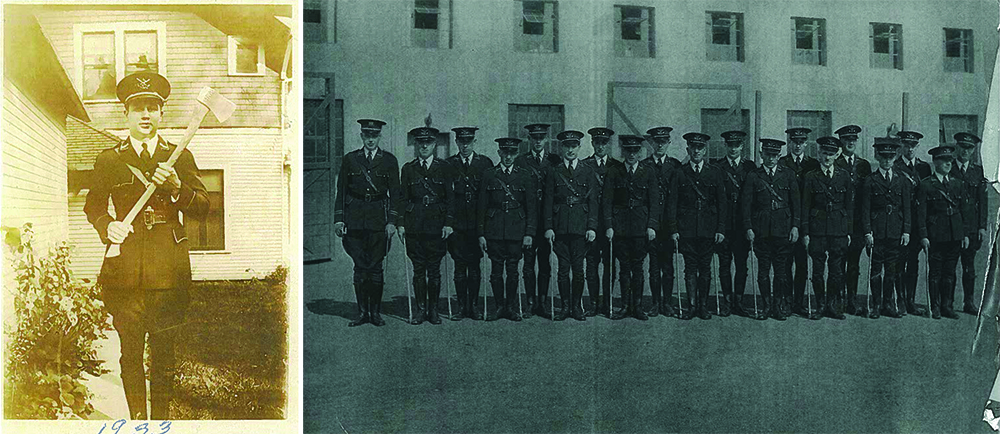 Seattle, Wash., 1933. Bjorn William Sangder joined a Forester drill team shortly after becoming a Modern Woodmen member. These photographs were shared by his son, Lawrence.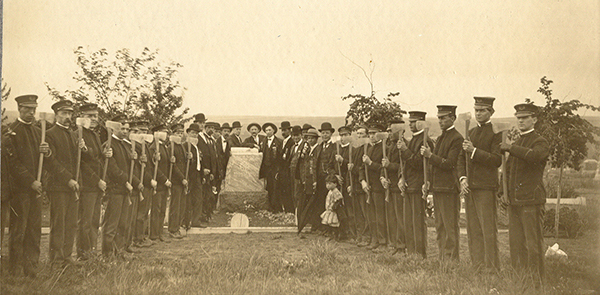 Colorado Springs, Colo., 1900. Foresters were often part of cemetery ceremonies for deceased members.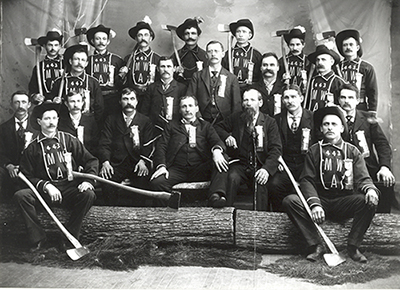 Appleton, Wis., 1890s. The chief Forester, also called the team captain, chose team members between ages 18 and 25 who were of approximately the same build. Each team consisted of eight to 16 members.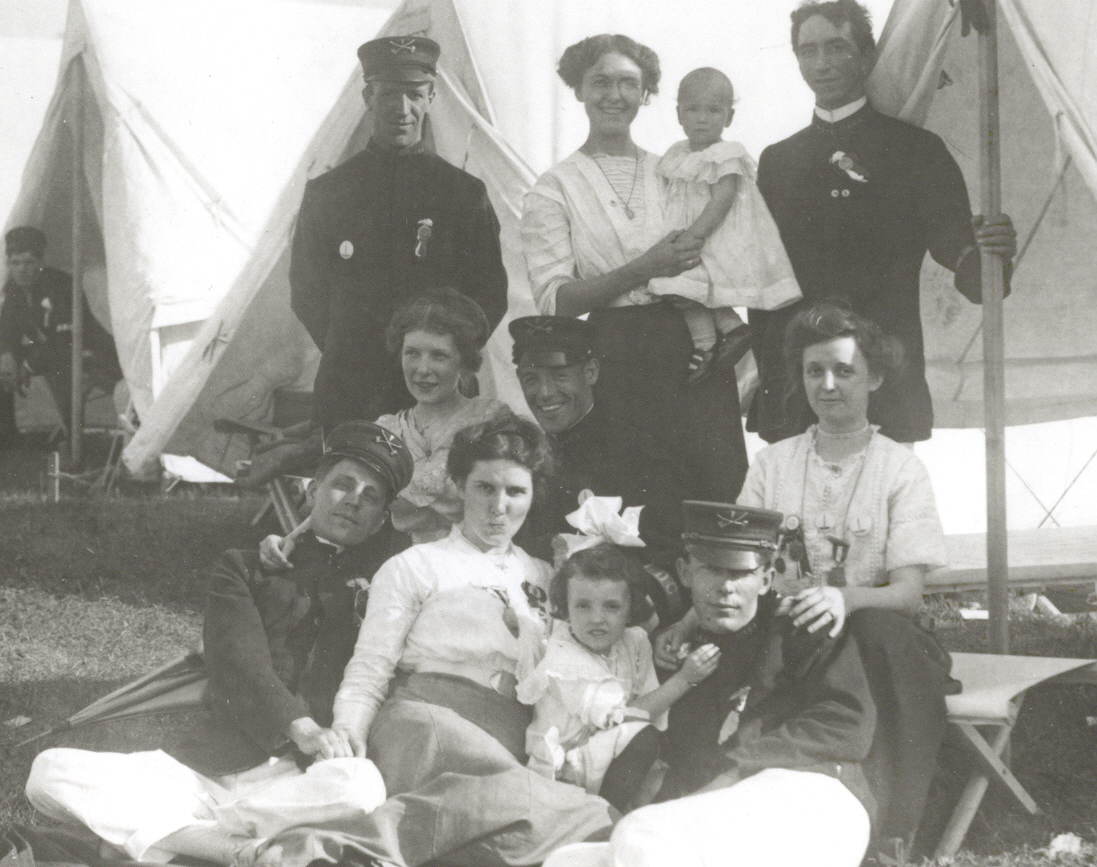 Buffalo, N.Y., 1911. At national encampments, Foresters practiced drills and slept in tents. At every encampment, a grand parade drew thousands of visitors to the city. Foresters' families were often included in the festivities.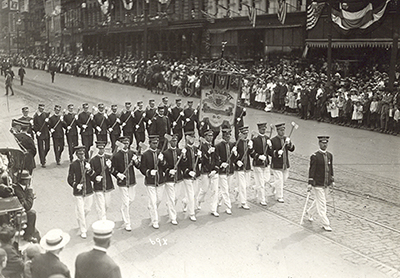 Washington, D.C., 1925. Forester parades drew thousands of visitors to cities nationwide. They were referred to as "rainbow parades" because of the marchers' colorful uniforms. The ax used by Foresters during drills lent itself to a variety of two-handed movements. Footwork formations included wedges, triangles, squares and crosses.
Additional products and services
Talk to a representative to see what's best for you.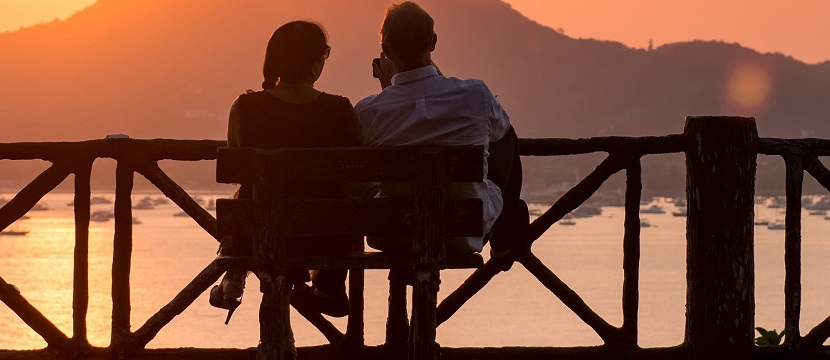 Product
Term life insurance
No one expects to have a fatal accident, get sick or die too soon, but what if? What if those who depend on your income no longer could? Term life insurance can be an affordable way to get the protection you need to keep your family, your business, and your hopes and dreams alive. With term life insurance, your beneficiaries receive income-tax free money if you die during the term period – without the delays and expense of probate.
Fraternal program
Chapters
These local groups of Modern Woodmen members come together regularly for social, educational and volunteer activities. Chapter activities are experiences, not sales events, and are open to members of all ages. Members 55 and older can also participate in Summit chapters – special groups targeted to the interests of this age group.