Step 1
Visit member.modernwoodmen.org and click "Sign up now" to register for your online account. Note that site users who registered before March 25, 2021, will need to re-register for access.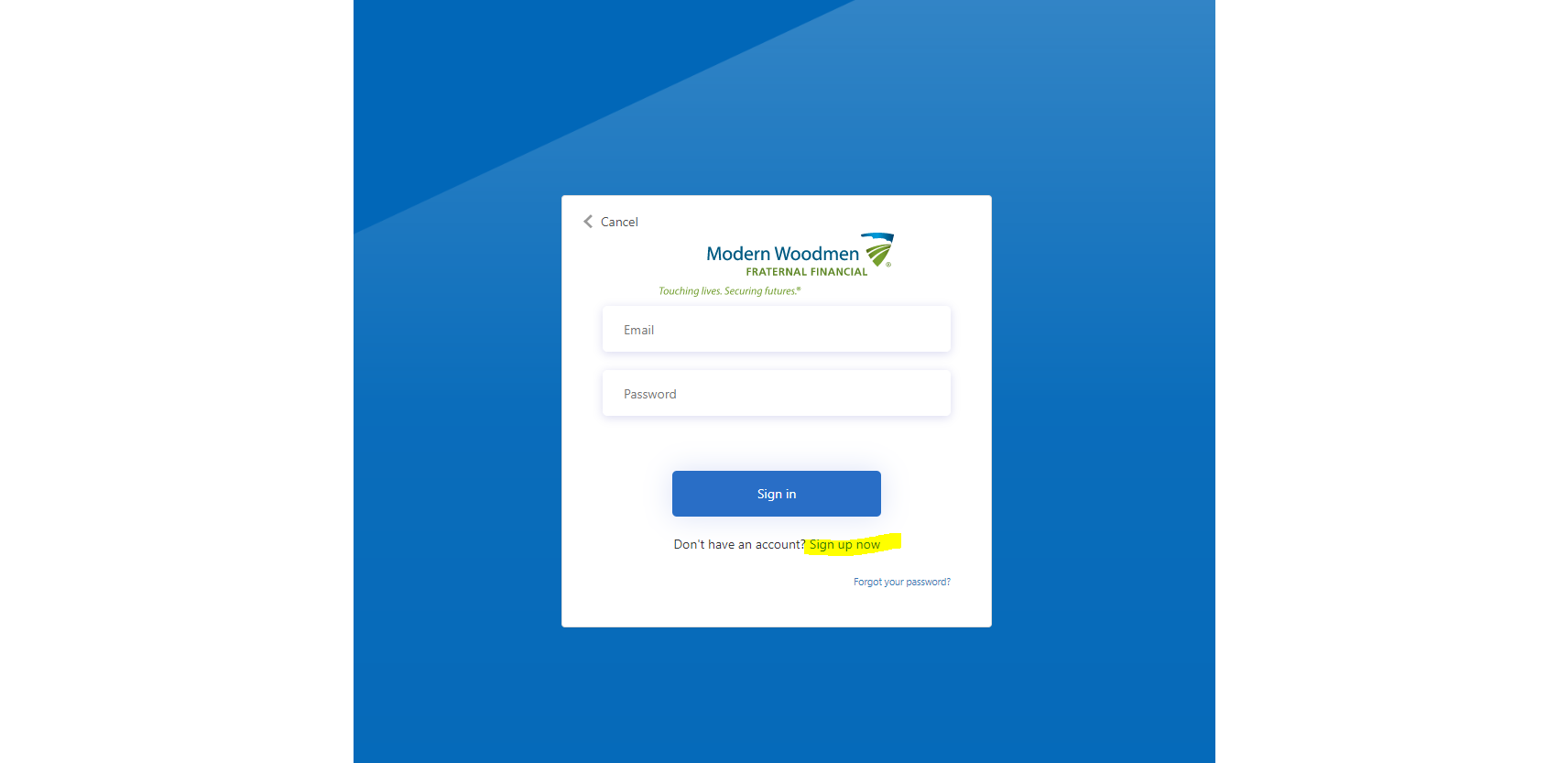 The login screen of member.modernwoodmen.org.
Step 2
This is a security step that allows us to locate your record. Please enter the following information:
Name.
Address.
Phone number.
Date of birth.
Last 4 digits of Social Security number.
Then select Confirm Information.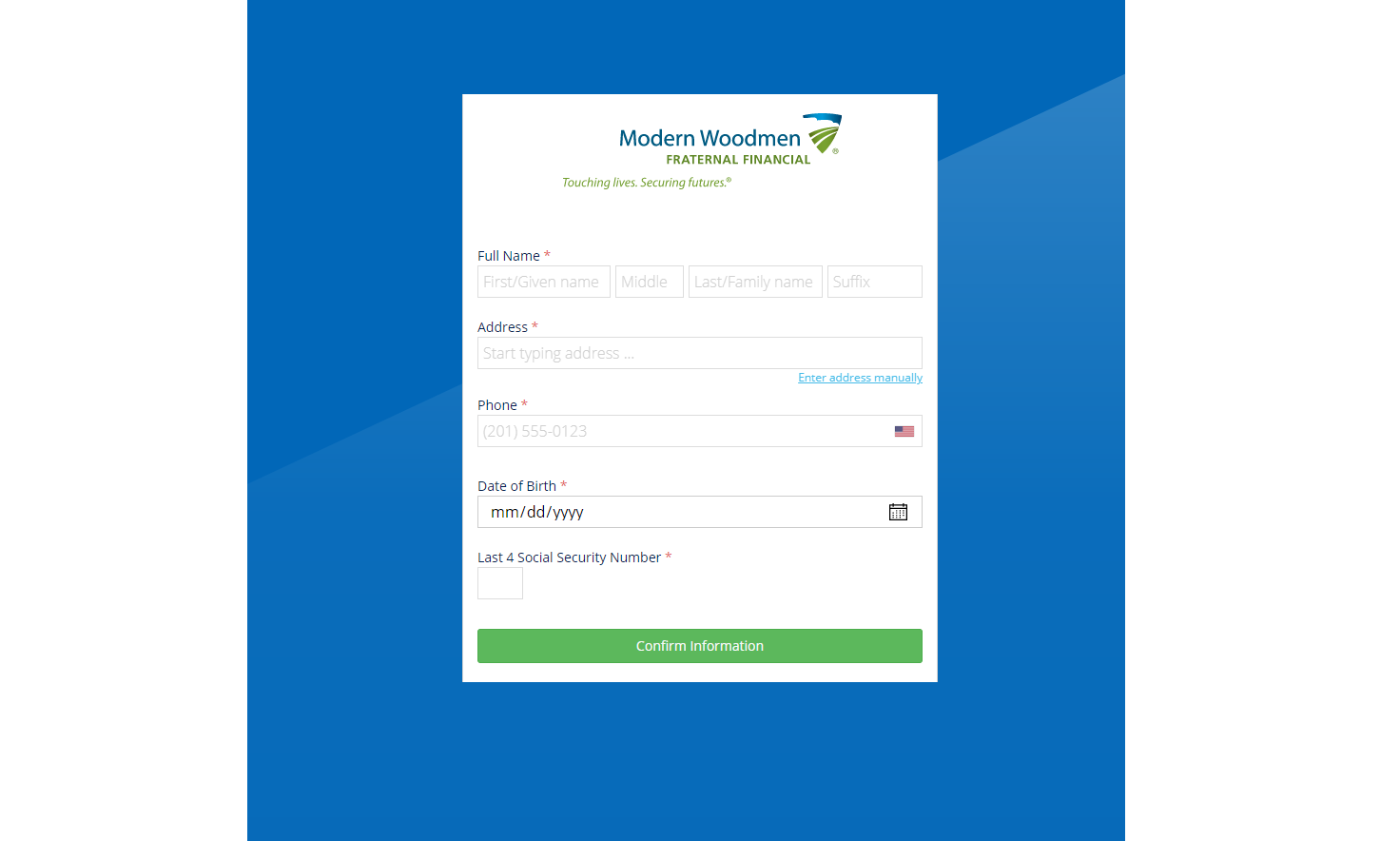 Complete these fields to create your account.
Step 3
If you receive a message stating, "We are unable to locate the account with the information provided," please review the information you entered for any errors.

If you get this error message, the information you entered may not match our records.
If you still get an error, our Service Center may be able to locate your account for you. Contact us at 309-558-3077 or 800-447-9811, Monday through Friday, 8 a.m.– 4:30 p.m. Central, or email us at Service.Center@modern-woodmen.org.
Step 4
After your identity has been validated, we'll send a code/one-time PIN (via SMS/text or voice) to your mobile device or landline phone. This will show us that you have access to that device – an important step in verifying your identity.

Enter your phone number and select your PIN delivery preference.

Once you receive your one-time verification PIN, enter it on the registration webpage.
Step 5
Next, we'll validate your email address.
Enter your email address. (This will become your username on Modern Woodmen's member website.)
Select Send Verification Code.
Access your email and find the verification code. Enter this code on the registration page.
Step 6
Create a new password. You'll be asked to enter the password a second time to confirm it.
Password requirements:
Must be 14-50 characters.
Must not contain spaces.
Must contain 3 out of 4 of the following:


Lowercase characters.
Uppercase characters.
Digits (0-9).
One or more of the following symbols: @ # $ % ^ & * - + = [ ] { } | \ : ' , ? / ` ~ " ( ) ;
Frequently asked questions