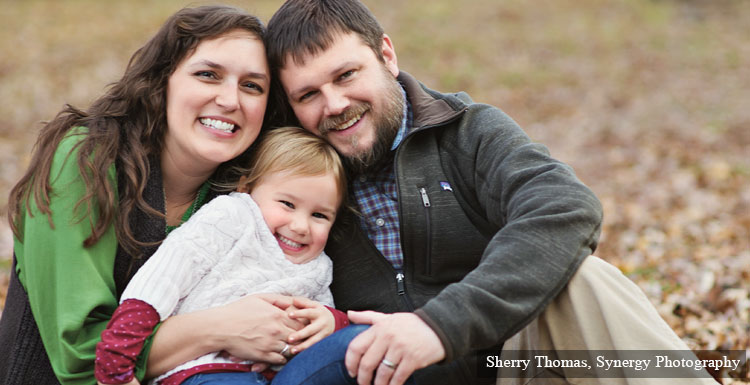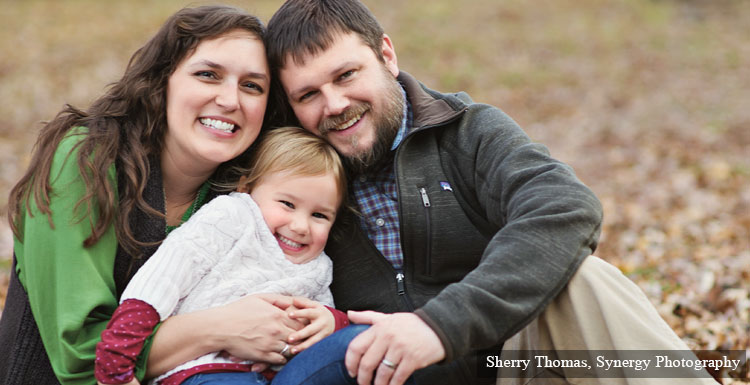 Brian and Jennifer's story
Growing up, Brian's family was always protected with life insurance.
"That's just what you did," says Brian, a Modern Woodmen member from Gadsden, Alabama. "You made sure your family was taken care of."
Grown up
When Brian and his wife, Jennifer, had their daughter, Stella, Brian wanted to give his own family the peace of mind he had growing up.
"We had relocated back home from Atlanta and were settling down," he says. "We bought a house, and we had a kid. We wanted to make sure we were protected."
Jennifer wasn't raised with Brian's same appreciation for life insurance. As a new parent, however, she quickly recognized the value.
"We kind of flew by the seat of our pants," Jennifer says of her childhood. "Life insurance seemed very complicated and a little scary to me at first. But if something happened to Brian or me, we wanted to make sure the other could pay for the house and have some money to recover. It just made sense."
My parents bought life insurance for me when I was about 1 day old. It's something I wanted to provide for my daughter too.
Permanent protection
Brian shopped around but didn't like what other life insurance organizations had to offer. Then he talked with a high school classmate, Morgan Lavender, a Modern Woodmen financial representative from Hokes Bluff. She helped customize a plan to meet the Boozers' needs and budget.
"A big thing was we didn't want to pay for the coverage forever," Jennifer says. "We wanted to be done paying for it by the time Brian retires."
"And we wanted permanent coverage," Brian adds.
Brian, Jennifer and Stella each have whole life insurance. With permanent protection, they'll avoid the rising costs of (or potentially becoming ineligible for) term life insurance later in life.
"My parents bought life insurance for me when I was about 1 day old," Brian says. "I always thought that was wise of them, and it's something I wanted to provide for my daughter too."
BRIAN AND JENNIFER'S REPRESENTATIVE

Morgan Lavender
FINANCIAL REPRESENTATIVE
Additional products and services
Talk to a representative to see what's best for you.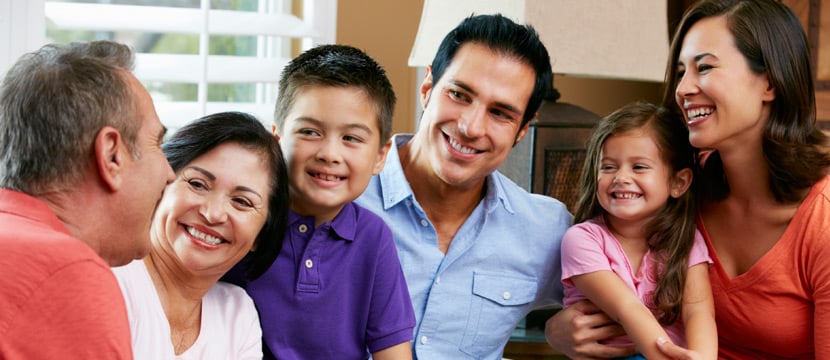 Product
Whole life insurance
Whole life insurance helps protect your loved ones, providing tax-free money when you die, not just if you die during a specified time period. You can get peace of mind, knowing that your family is protected, and you can take advantage of cash value and other living benefits to help you plan ahead – no matter what life brings.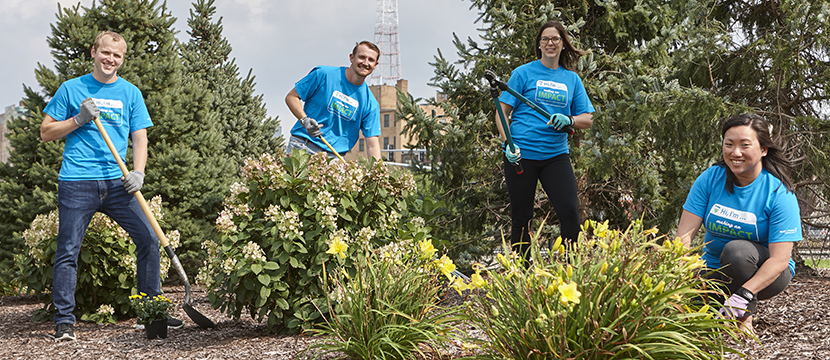 Fraternal program
Do-Good Grant®
Members can apply to receive a $200 bank card and other resources to coordinate a small-scale volunteer project with family and friends. Modern Woodmen will award up to 250 grants per year on a first-come, first-served basis.