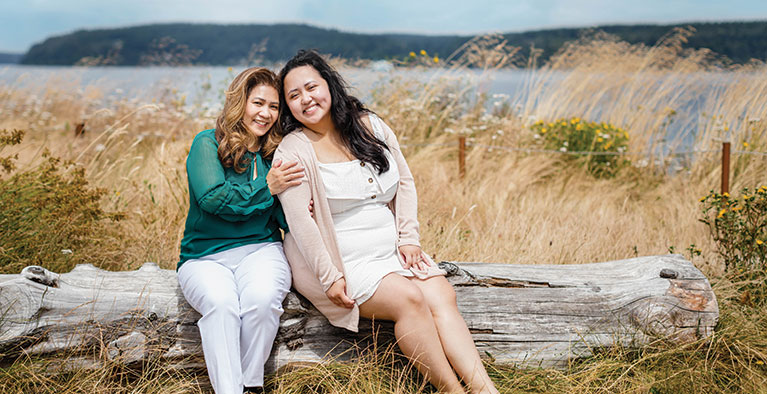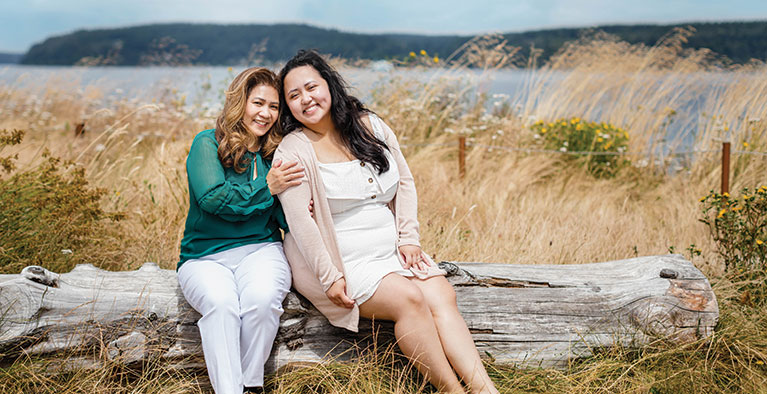 Victoria and Veneece's Story
More than 20 years have passed, but Victoria Hotchkiss remembers it like it was yesterday: the day she stepped foot on American soil. Born and raised in the Philippines, Victoria was 26 and bursting with excitement. Her world was ripe with the promise of new beginnings. New husband, new baby, new country, new life.
Death has a way of changing things.
In just four years, Victoria went from wife to widow, mother to single parent, and hopeful immigrant to stranger in a strange land. Her new beginning looked an awful lot like a painful ending.
But the story wasn't finished.
Here, in their own words, Victoria and her daughter, Veneece, share their inspiring tale of survival, strength and life after death.
Modern Woodmen: Victoria, how did you and your husband meet?
Victoria: We met through my sister. Cedric was American, and I was from a small town in Isabela, a province in the Philippines. We had a long-distance relationship at first. Then he came to the Philippines, and we were married there. Our daughter, Veneece, was born there, too. I came to the United States, to Tacoma, Washington, on March 20, 1999, when Veneece was 6 months old.
MW: When did you learn Cedric was sick?
Victoria: He came home from work one day and wanted to lay down. I said, "What's wrong with you?" It was only 1 o'clock in the afternoon. Suddenly, he was complaining of a headache and dizziness, and he started throwing up. I thought, Oh my God, I hope my husband doesn't have a brain tumor.
I brought him to the doctor, and they said it was just a headache. After two weeks, they did an MRI. They called me right away when the results came in. The doctor was shaking his head and telling me it's not good news. Cedric had a brain tumor. It was already stage 4. He was only 41.
MW: How did you cope?
Victoria: It was very hard. I had to take care of my husband, while also taking care of a toddler. Veneece was just 2 years old. And I had just finished chemotherapy for cervical cancer.
On top of all this, I wasn't a U.S. citizen, and I barely spoke English. I couldn't drive. I didn't know where to begin.
Cedric wanted me to be a stay-at-home wife and mother, but I explained to him that I had to learn to become independent for Veneece's sake. The doctor had told me to prepare myself. So, I got jobs at the post office and a nursing home. I also went to school to become a caregiver, and I asked Cedric to enroll me in driving school.
Before he passed away, I learned to drive and got my license. I also became a U.S. citizen. These things helped me to face life after I lost him.
He battled brain cancer for four years and barely made it to 45. I was 30 years old when I lost him.
MW: Veneece, what do you remember about your dad?
Veneece: I have very specific, positive memories of him. Mom was working all the time, so I spent a lot of time with my dad. He taught me how to read. We'd also take little trips to the waterfront in Tacoma. I remember us just walking around and hanging out. One of my favorite pictures is of the two of us sitting on one of the benches there.
When he first passed, it was very hard. I remember feeling super sad and angry. I didn't understand what death meant and why he wasn't around all the time. I was in kindergarten, and I'd see other students with their dads. That was really hard to deal with.
My mom signed us up for counseling; it was for kids who'd lost parents to cancer. I got to do fun activities with other kids my age – the parents were in their own group – and it was a really cool experience. It helped me to process everything.
MW: Victoria, how did you manage finances as a single parent?
Victoria: Cedric had left a little life insurance – not a lot, but it helped pay the bills. I had a lot of financial challenges, but Cedric's family was there for us, and they helped me send Veneece to school.
Being a widow with a young child in a new country gave me a lot of fear and uncertainty about the future. I knew I had to be wise in protecting the money he left us. Cedric's aunt introduced me to Modern Woodmen. After I buried my husband, I applied for permanent life insurance for myself. I made sure Veneece would be financially protected if something happened to me. I also took out a life insurance plan with cash value on Veneece.
We had a tight budget, so I tried to manage our money very wisely. I wanted to be a good role model for Veneece.
MW: Veneece, do you think your mom was a good role model?
Veneece: She was the best. Despite our situation, my mom encouraged me to give to those in need. We volunteered at food banks a lot and helped raised money for the Filipino community. She also had me volunteer at the nursing home, playing games with the residents.
I think all of that volunteering was good for me. I miss it. When I was at the University of Washington, I volunteered at a soup kitchen in downtown Seattle. I was also involved in a lot of clubs, including the Filipino American Student Association.
MW: Have you been able to visit the Philippines?
Veneece: I've been there twice. The last time was in 2018. When I went to college, I enrolled in a class to learn Ibanag, so I could talk to my grandma. She didn't speak any English.
MW: Now that you've graduated from college, what's next?
Veneece: Right now, I'm working at St. Luke's Cancer Institute in Boise, Idaho, as a patient access specialist. I was really young when my dad had cancer, but as I got older, I became interested in health and oncology. I knew I wanted to help people. Eventually, I'd like to work for the Department of Health.
Whatever I do, I want to make my mom proud. I was always an A student, pushing myself to do the very best. She worked so much, always making sure I was taken care of. It was the least I could do for her.
MW: Victoria, are you a proud mom?
Victoria: I'm very proud and very, very happy. I got to see Veneece graduate with honors. And she just got married to her first love! She's a one-of-a-kind daughter.
So many times, I thought I couldn't keep going. But then I would look at Veneece. She needed me, and I needed her. I just kept telling her that we could do it together.
Now I'm in a position to help others. I give money to public schools in the Philippines, where I used to be a teacher. I've also donated to the American Cancer Society in honor of Cedric.
With God's help, I worked hard and did the best I could. I could cry thinking of everything God has done for us. He's guiding us, me and my daughter. What a journey!
So many times, I thought I couldn't keep going. But then I would look at Veneece. She needed me, and I needed her. I just kept telling her that we could do it together.
Additional products and services
Talk to a representative to see what's best for you.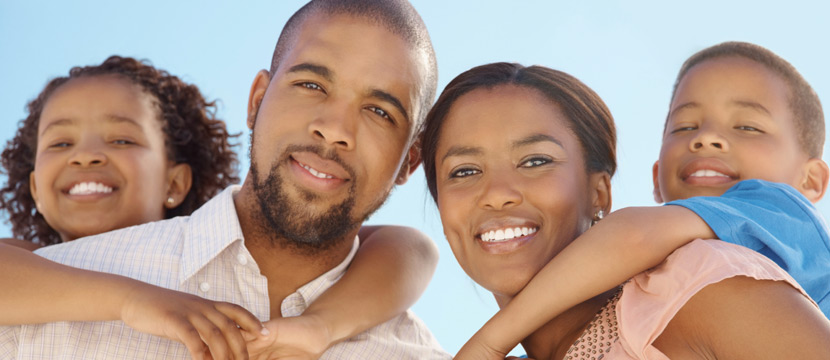 Product
Universal life insurance
Universal life insurance is a kind of permanent life insurance coverage that provides flexible protection and cash accumulation that you can adjust as your needs change.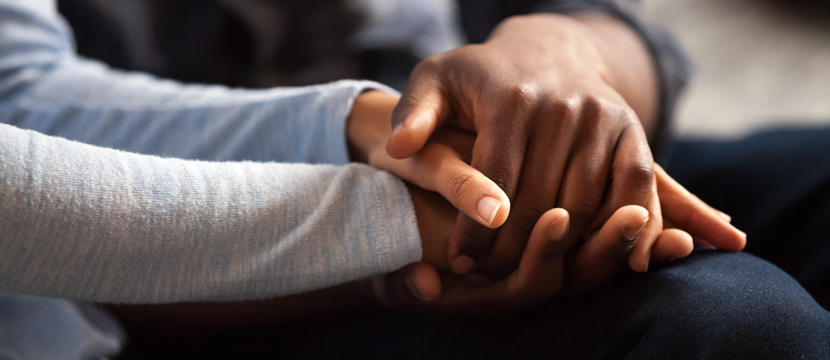 Fraternal program
Terminal Illness Interest Relief
Members who receive an advance on their death benefit through a terminal illness accelerated benefit rider will also receive relief for up to $5,000 (per member) of the first year's lien interest.