Want to boost local reading efforts for kids? So do we!
Children's literacy has always been important. It factors into a child's behavior and self-esteem, likelihood to graduate high school, overall success as an adult, and more. The need to boost literacy efforts could be even greater now with the disruption in learning caused by the pandemic.
That's why Modern Woodmen has launched a yearlong effort to support children's literacy in communities across the U.S. Member chapters and youth service clubs across the country will coordinate special activities throughout the year to bring the love of books to kids, fulfill library and classroom wish lists, and more.
January, February, March: Members are reading to and with kids at schools, libraries, child centers and other locations in their communities.
April, May, June: Members will be "book fairies," hiding books around their communities for children to find and enjoy.
July, August, September: Members will fulfill needs for local classrooms, libraries and children's literacy organizations through hands-on projects and fundraisers.
October, November, December: Members will create/donate blank children's books and work one-on-one with kids to help them write their own stories.
Members in action
Spartanburg, South Carolina: Members organized a Back to Reading event, donating books to local classrooms, and encouraging students to read.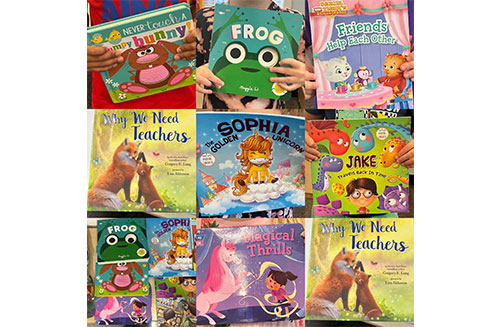 Mansfield, Ohio: Members created a Little Free Library (shown below). This was placed in the community so people may find free books to read and donate old books they no longer need.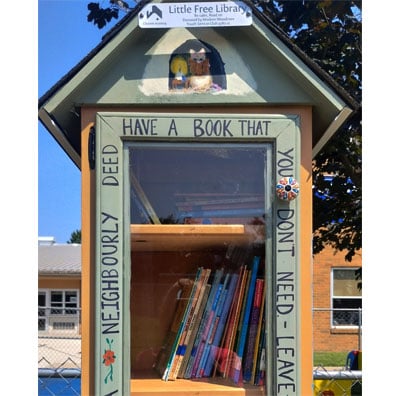 Grenada, Mississippi: Members donated materials to their local school and read to the students there.
Meridian, Indiana: Members acted as book fairies and distributed books (shown below) to children throughout the community.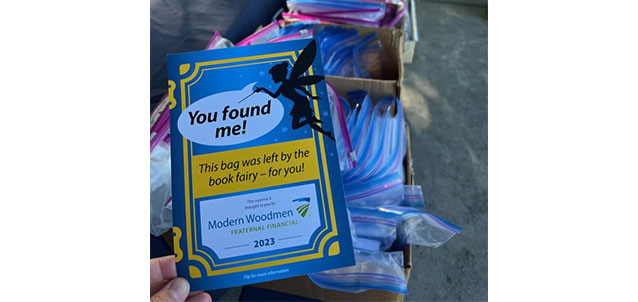 Kenosha, Wisconsin: Members collected and distributed books to children throughout the community.
Marshalltown, Iowa: Members supported literacy in the community by donating books and other resources to a 3rd grade classroom.
Louisa, Kentucky: Members donated books and learning resources (shown below) to the kids who attended a community literacy event.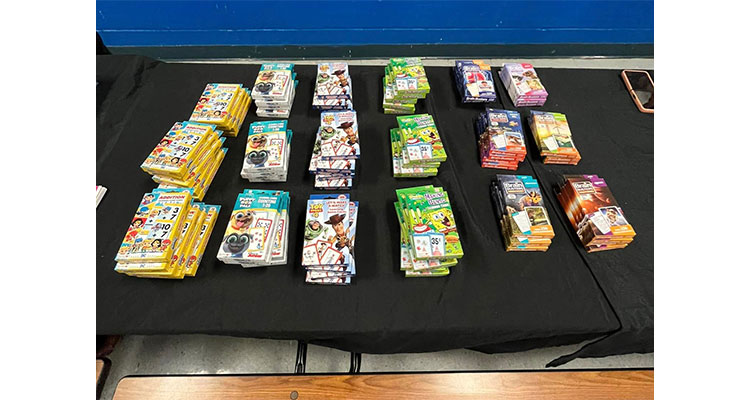 Bemidji, Minnesota: Members read to 130 students in pre-school and first grade classrooms.
Gardendale, Alabama: Members recognized a local children's librarian as a Hometown Hero and then read to patrons.
Mansfield, Ohio: Members purchased books (shown below), which they read and gifted to local students.
Trowbridge, Illinois: Members hid special surprises during a community Easter egg hunt. Kids were excited to find books as well as the standard candy-filled eggs.
Nashua, New Hampshire: Members hosted a bedtime story time event at the local library. Kids wore pajamas and brought their favorite books. A local children's author read her book to the participants, and the librarian explained how to get a library card.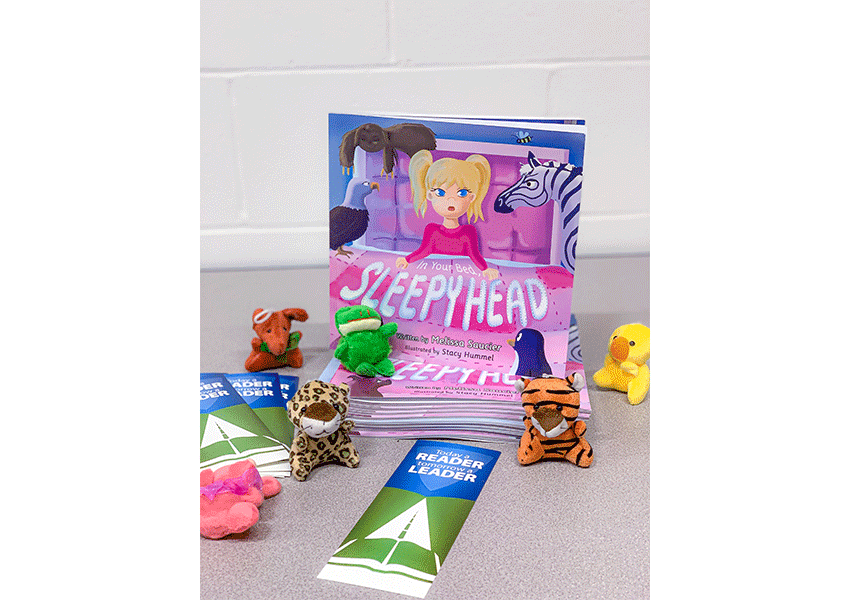 Nampa, Idaho: Members read to first-grade students at the local school. The chapter purchased teddy bears to give to the students, encouraging them to read with their "reading buddies" every night.
South Dakota: Modern Woodmen representatives from throughout the state helped assemble Little Free Libraries, stocked with new and gently used books they had collected.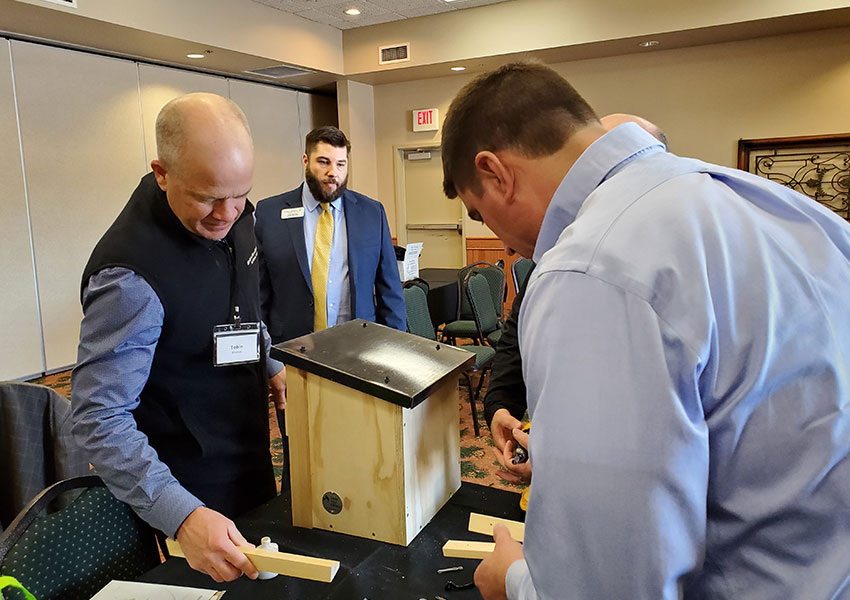 Your financial representative
Meet a Modern Woodmen representative in your community and begin to explore how shared values can work for you.
---
Find a rep near you
Need help finding a representative?
If you're unable to find a Modern Woodmen representative in your community, we'd like to help.
Contact the home office